Focus group meetings (virtual) on p/cve resource portal
There are a small but growing number of internet-based portals dedicated to providing information, resources, and guidelines to help researchers and practitioners analyze and better understand terrorism and violent extremism, as well as the efforts, activities and methods that are aimed at preventing and countering their various manifestations. Arguably, however, there is a dearth of such resources related to the domestic context here in Malaysia, as well as those that cover the surrounding region.
Such a portal – one that can place the right information in the right hands and at the right moment – has the potential to be a game-changer when it comes to mitigating the efforts of terrorist and violent extremist groups as well as preventing the drivers of violent extremism from taking root. This is especially true when it comes to media professionals, who can play powerful roles in dispelling disinformation and providing thoughtful perspectives to help drive back the creeping advance of extremist propaganda and influence in our communities.
On the 20th– 21st January 2021, virtual focus group discussions were conducted by the Southeast Asia Regional Centre for Counter-Terrorism (SEARCCT) to generate useful feedback and insights for the joint effort to develop such a portal by the Malaysian Press Institute (MPI) and the International Institute of Islamic Thought and Civilization (ISTAC-IIUM), and graciously supported by the US Embassy in Malaysia.Members of the media, academicians and researchershave participated in this discussion.
Lack of Reporting on Terrorism and Violent Extremism Issues
Based on the discussions, it has been discovered that Malaysia is still behind other countries that are more proactive in covering terrorism and extremism. However, there is still exposure in the form of documentary and discussionprogrammes. It is also highlighted that the Malaysian media does not have an artificial intelligence program to monitor news on violence and extremism. Instead, the Malaysian media have long format shows (focused on news values) unlike other countries discussing topics related to prevention or counter-terrorismmessaging.
Mycveguide.com asThe Main Source of Reference on Terrorism and VE
Lack of communication and updates relating to terrorism and extremism from law enforcement officials have been identified as the main problem to lack of reporting on terrorism and VE issues. It has been suggested that the CVE web portal should put continuous effort in providing an up-to-date information and data on VE in Malaysia.
"The media portal should constantly provide updated information highlighting data and include fact-checkers and to come up with the correct version of messages in countering terrorism andextremism"
"Portal content – the importance of interactiveness, news value, and up to date information."
It has also been highlighted that it is crucial to have the official authorities and experts to talk about violent extremism in Malaysia.
"Getting the right spokesperson to talk about P/CVE from time to time (actual experts on thetopic) is important"
The participants also mentioned that there is a need to include a list of terminologies that is reviewed by the authorities and experts in the P/CVE media portal.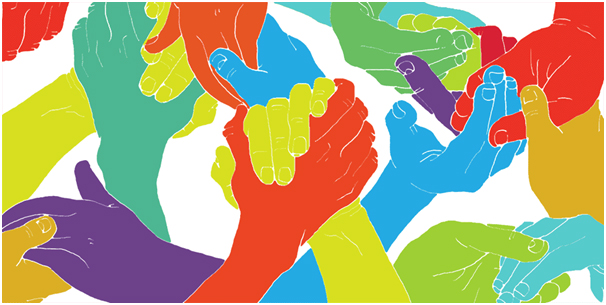 "harmonious relations and unity among Malaysians were key to Malaysia's success"-
Prime Minister Tan Sri Muhyiddin Yassin
"includes suggestions from the media – words to be used, 'live' fact-checking service, statements from religious/CSO/official authorities"
The religious figures and CSO's insights on information and fact-checking on terrorism and VE are equally important. P/CVE shouldn't just come from the Government but also involves civil society, where constant messages offline are being disseminated to the public. Malaysia still doesn't have strong and prominent CSOs that tackle the issue of violent extremism.
"To have a list of subject matter experts from academia, think tanks, and religious bodies – so that the media doesn't end up interviewing the same people over andover."
Other than the experts and authorities, the media and education sectors should collaborate closely on countering violent extremism. This could help the media from interviewing the same people on the same issues. This collaboration could also provide useful guidelines for youth in Malaysia on terrorism and violent extremism.
"We need to find ways to discuss with students about violent extremism and to let them understand the importance of the issues i.e. their ideology and the drivers behind such heinousacts."
The discussion also highlighted the role of Muslim scholars, Ustaz and former terrorists in sharing their experience for easy understanding in P/CVE media portal. By involving various stakeholders, it will make the portal accessible to everyone, including practitioners and stakeholders from other countries.
The Utility of a P/CVE Resource Portal
The relationship between media and counter-terrorism is a problematic one. Any P/CVE media portal needs to have a clear scope and target audience. It should assess and analyze difficult 'truths', i.e. the circumstances behind why different types of terrorismemerge. However, there is a risk that content originally created to counter violent extremism, such as a resource portal, could be exploited or reversed to benefit extremist propaganda. The portal should be neutral/ambiguous enough to fulfil its educational aims while avoiding elements that can threaten the safety of P/CVE practitioners or be weaponized by extremistgroups. It was also mentioned that the resource portal should be comprehensive and fluid, with content that is able to cater to different types ofaudiences.
It has been suggested that all P/CVE organizers, stakeholders and organizations should abide by the 'Do No Harm' approach. Any resource portal should be carefully developed so that it does not exacerbate the problem of violentextremism.In the interest of knowledge and discourse, the P/CVE resource portal should be open to everyone.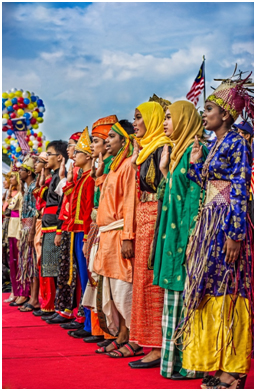 Efforts toward integrating the diverse groups in the interest of national unity have been, and remain, at the heart of all Malaysian endeavours for peace
The Way Forward : mycveguide.com
The discussion ends with participants suggesting that P/CVE resources for the media and other professionals must be packaged in a compact, user-friendly and easy to understand ("layman")manner. An Open access to the resource portal to media and journalism students. This would ingrain them with P/CVE education from an early stage and assist them once they join the industry.
It has also mentioned that there are many existing resource portals on terrorism and CVE. However, this one can stand out by addressing nuances and contexts that are specific to Malaysia (and maybe the region).The quality of current reporting on radicalization and extremism leaves much to be desired. The portal must plug this gap by taking the conversation furthermore critical viewpoints and room for varied perspectives. It should promote fearlessness and tenacity in reporting on this topic. The resource portal must be complemented by actual work on the ground to engage the public and counter all forms of extremism. In Malaysia, the focus remains on fostering moderation("getting extreme left and right view stomate in them idle").
While the portal is a good idea, journalists also want the 'juicy' bits: access to terrorist prisoners and real-life accounts from those who have disengaged/repented from violin text remiss. Looking beyond a resource portal, journalists and practitioners would benefit from training programmed to cover terrorism effectively. News and information is easily manipulated now a days, so them edit must know how to differentiate fact from fiction.
To avoid extremistpropaganda.
To distinguish between real and fakenews.
To counter violent extremist messaging through testimonies of former extremistdetainees.
Journalistic Reporting on Terrorism and Violent Extremism